01 Warm up the cold with clothing
In general family rooms, the room temperature should be kept at about 15-20 degrees Celsius. In a low temperature environment, it is necessary to be equipped with cold-proof clothing, hats, shoes, gloves, etc. Clothes, shoes, gloves, etc. should avoid moisture and keep dry. When going out, you must wear relevant clothes. The so-called "wear more and you won't be cold."
02 Keep warm from the soles of your feet
In winter, you can soak your feet in hot water before going to bed, which not only allows you to have a comfortable sleep, but also dispels the cold in your body.
03 proper exercise
Doing some exercise properly can promote blood circulation and enhance immunity. Winter sports do not need to be too intense, as long as the body is hot and panting, too strenuous exercise will easily catch cold.
04 food, health
Eat more high-calorie foods, and the diet should be supplemented with thermogenic nutrients, such as carbohydrates, fats, and proteins, to improve the body's tolerance to low temperatures. Eat more foods rich in methionine, such as sesame, sunflower seeds, yeast, dairy products, and leafy vegetables. Increase vitamin A to enhance the body's cold resistance; increase the intake of vitamin C to improve the body's ability to adapt to severe cold and have a good protective effect on blood vessels. Vitamin A mainly comes from foods such as animal liver, carrots, and dark green vegetables, and vitamin C mainly comes from foods such as fresh fruits and vegetables.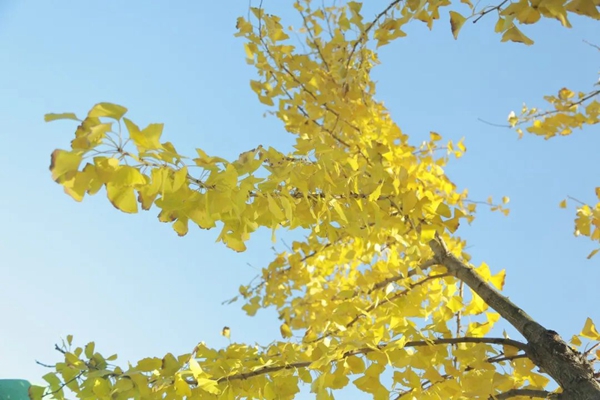 Like this ginkgo, this life will always be negative!